Mr Cabinet Lights & more offers area contractors a better way to light their remodeling or new build projects utilizing the best LED products and installation available. We take the hassle out of lighting kitchen or bathroom cabinet projects.
When it comes to lighting Mr. Cabinet Lights & more delivers! our lighting installers are professionals, trained to install the Mr. Cabinet light way….plus we offer 12V or 24V Low Voltage power systems that will give your customer the best light available at a cost saving they'll see on their electric bill
So why choose our services….it's simple the best in LED lighting systems, professional installation by trained installers who know cabinet lighting and the best LED products available like our Ridged-Flex LED™ which is custom installed edge-to-edge under the cabinets producing a "flood-of-Light….no dark spots or pooling effect. Your customers get the best lighting available by a local lighting company who specialize in cabinet lighting at contractor pricing!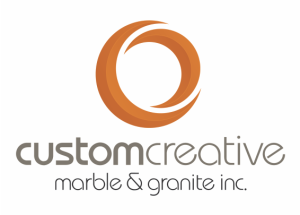 Custom Creative Marble & Granite, is a 5 Time National Association of the Remodeling Industry (NARI) Award Winning Designer and Custom Remodeling Contractor a winner of many Nardi awards utilizes Mr. Cabinet Lights & more on all their remodeled projects either kitchen or bathroom cabinets and specialty lighting projects. See our lighting systems at their showroom located at 8260 E Raintree Dr #7, Scottsdale, AZ 85260
(602) 428-6112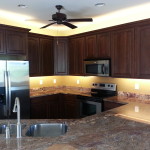 G & D Construction one of the first contractors to join Mr. Cabinet Lights program over 4 years ago. They saw the value and savings to their construction costs in lighting and how it provides that "finishing touch" to their construction projects. Visit their new showroom and see our lighting systems on display at 3118 W Thomas Rd #718, Phoenix, AZ 85017
(602) 787-1011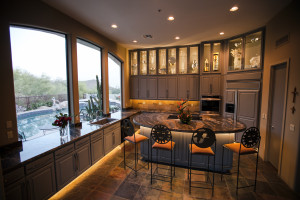 Cabinet Solutions USA is a contractor based cabinet supplier. They provide a quality cabinet line at contractor pricing and a design service better than anyone else in the valley….Not only do they recommend Mr. Cabinet Lights & more they contracted us to light their new showroom. Every cabinet…every display a Mr. Cabinet Lights & more 12Volt LED cabinet system. Visit Cabinets Solutions USA at 7848 E Redfield Rd, Scottsdale, AZ 85260
(480) 348-9711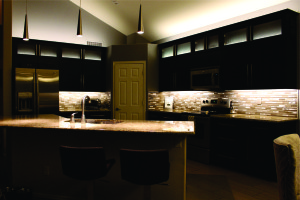 Infinity Lighting Solutions is a wholesale suppler or LED products specially 6″ & 4″ retro-fit LED down lights in 2700 to 5000K configurations. We're the supplier to Mr. Cabinet Lights & more who install these lights along with the many contractors who use Mr. Cabinet Lights & more for their Low-Voltage lighting systems.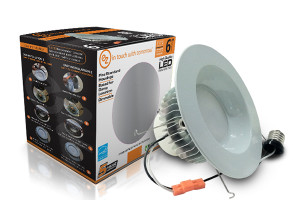 We highly recommend Mr. Cabinet Lights & more as they are contractor friendly supplying the needs of contractors, designers, architects and home-owners alike with quality LED lighting.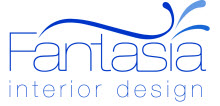 Interior designer, Yvonne Wyman will inspire you with new products and timeless design that will spark a new spirit of imagination for your home. She is a seasoned professional who utilizes Mr. Cabinet Lights & more to provide innovated lighting to her designs. This client see's the unique beauty of LED lighting and it's varied use in design as she creates that perfect look for her clients. Fantasia Interior designs can be found at 12605 N Saguaro Blvd #2, Fountain Hills, AZ 85268
(480) 837-0650

I'm Sam owner S& L Millennium Electrical Contractors here in Phoenix. I saw the value of Sub-Contracting Mr. Cabinet Lights & more to install under counter and crown molding lighting to one of my projects. By using the company to install their unique LED lighting it was a product I couldn't buy at my contractors supply house or Home Depot® or even Lowes®. By sub-contracting Mr. Cabinet Lights they could provide their better lighting solutions and lets face it…..electricians just don't do cabinet lighting the way they do. Plus I make a good profit from the project due their contractor-price. I highly recommend their services.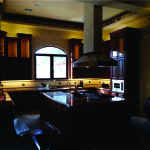 Citywide Builders is one of the valley's premier builders/remodelers. Their personal approach to customer perfection is their goal and they use Mr. Cabinet Lights & more for their specialty lighting needs. Bill Dougherty, owner puts it "we use this company for our cabinet and special lighting projects. Their keen knowledge of lighting and installation provides my customers with the very best! I highly recommend them as a partner in your team of sub-contractors as they will provide you with alighting system your customer will thank you for!